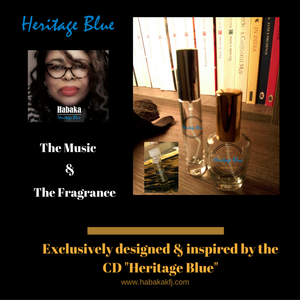 When I think of all natural and essential oils, I automatically think of aromatherapy.  Using aromatherapy myself for many years and still today, I love it when someone will stop me and ask me what I'm wearing, or they'll make a comment like "even her USB stick smells good".  
Being an independent vocalist and educator it amazed me when I found out that the basics of making a perfume is made in three stages which they call notes.  (High, Middle, Bass).  If you want to learn more about how Heritage Blue was designed then just
click here
.
Samples of the Heritage Blue (unisex) fragrance were given with the purchase of the new CD.  If you were one of the fortunate ones to receive a sample of this amazing fragrance, then I'd love to hear what you thought about it. 
I LOVE HEARING FROM YOU......FEEL FREE TO COMMENT