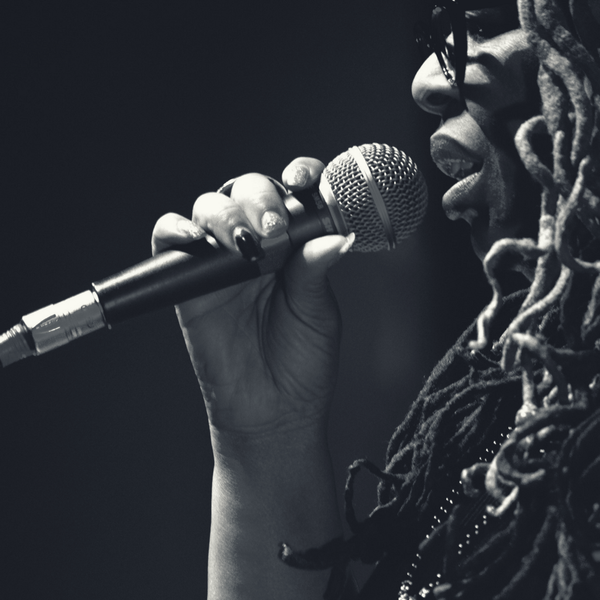 HABAKA JAZZ

 
2019' BMA (Black Music Awards) Winner of "Best Female Jazz Vocalist Performer" for Las Vegas.  Bloomfield, Connecticut's own Habaka Kay Foster Jackson is called the Panther of Cremona, Italy where she's noted for her profound contralto husky tone, strong yet smooth and crystal clear, a voice that calls to mind the sultriness of Sade, the class of Nancy Wilson, the sassiness of Eartha Kitt, the subtleness of Shirley Horn, and even, when necessary, the big vibrato of Etta James and Mahalia Jackson, all wrapped up into one phenomenally talented woman.  Habaka was midday radio host to Blackberry Jazz Radio for a year, along with a list of accolades internationally known (educator, songwriter, producer/owner of Husky Tone Records), blues, jazz, soul, and gospel recording vocalist.

Habaka's first recording with the group IZ Army released the LP entitled "The Bomb" under AMP Records. Gospel music, also a passion of hers, led her to record her next LP "Eternal Life" under Exodus Records, as lead singer for the group the Burning Bush, and releasing her first solo gospel album in Europe "Hold On" (MusicON) Habaka, being one of the most sought after Blues, Soul, Jazz, and Gospel, voices of today, has collaborated on several projects and recordings and of course, has also been the featured artist on many projects.  Habaka's first ever Holiday Classic CD: "Back in the city...It's Christmas", and "I Will Wait For You" were released under Tate Music Group and her Jazz EP released in Europe  

"Just Say I Love Him"

. Habaka's newest CD release entitled

"Heritage Blue"

 under Husky Tone Records is a very personal recording for Habaka not only because she produced it but because she dedicated this project to her family lineage. This recording is a tour de force collection of Blues and Jazz standards sprinkled with a couple of originals rearranged "Habaka Style".  These age-old classics of yesteryear are brought into the 21st century. 
When Habaka is not touring, you can hear her in some of the most Chic Jazz and Blues Clubs in Las Vegas. 
This is Habaka stepping into her inheritance and coming from such a rich family legacy, vowing to continue that legacy, is considered to be one of the last authentic blues, jazz voices in her genre today...and why not?  She wears the crown it's her DNA!